8 traveling homes in 8 years.
Come on in and see how we roll...
1966 Airstream Land Yacht
We picked up this beauty in Northern Minnesota...with the intention of turning it into a guest house. When we moved up to the mountains, we made the hard decision to sell it...but I will ALWAYS love the beauty of the Airstream!
2003 Keystone Laredo Fifth Wheel (bunkhouse)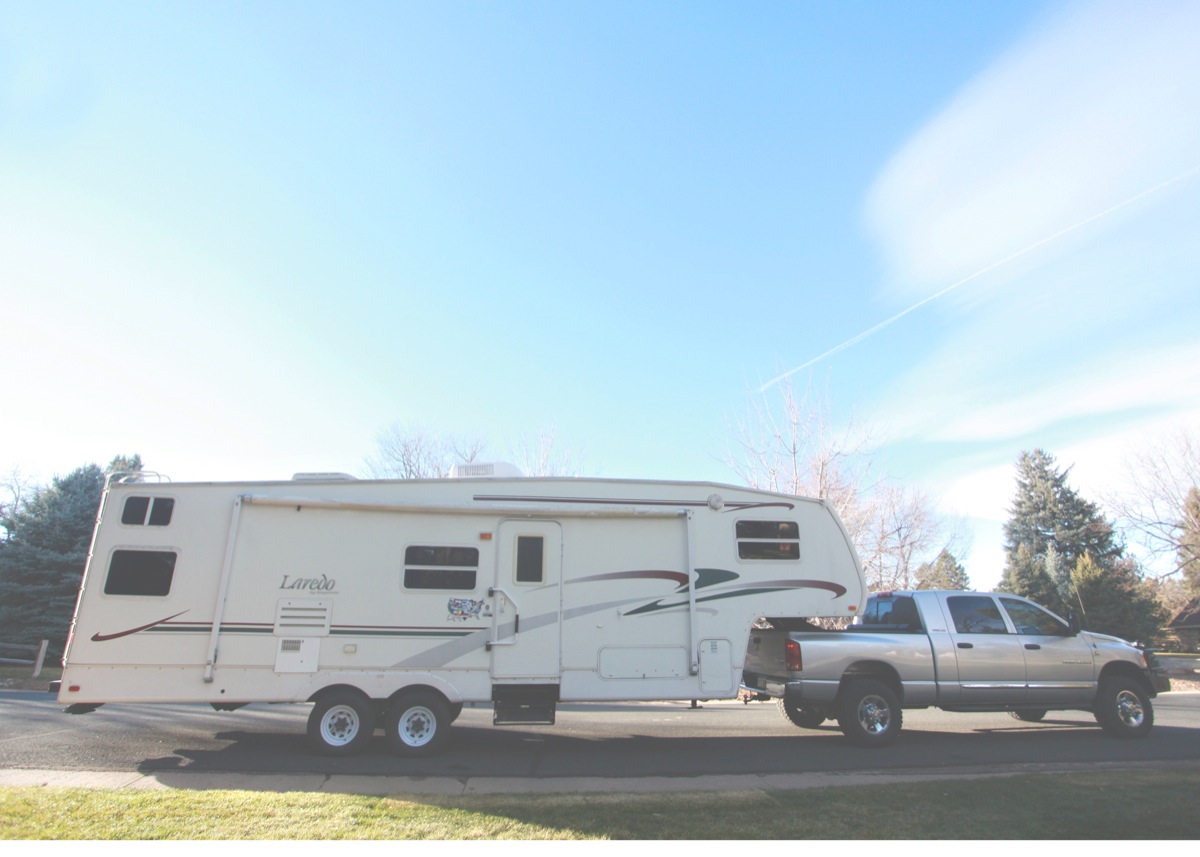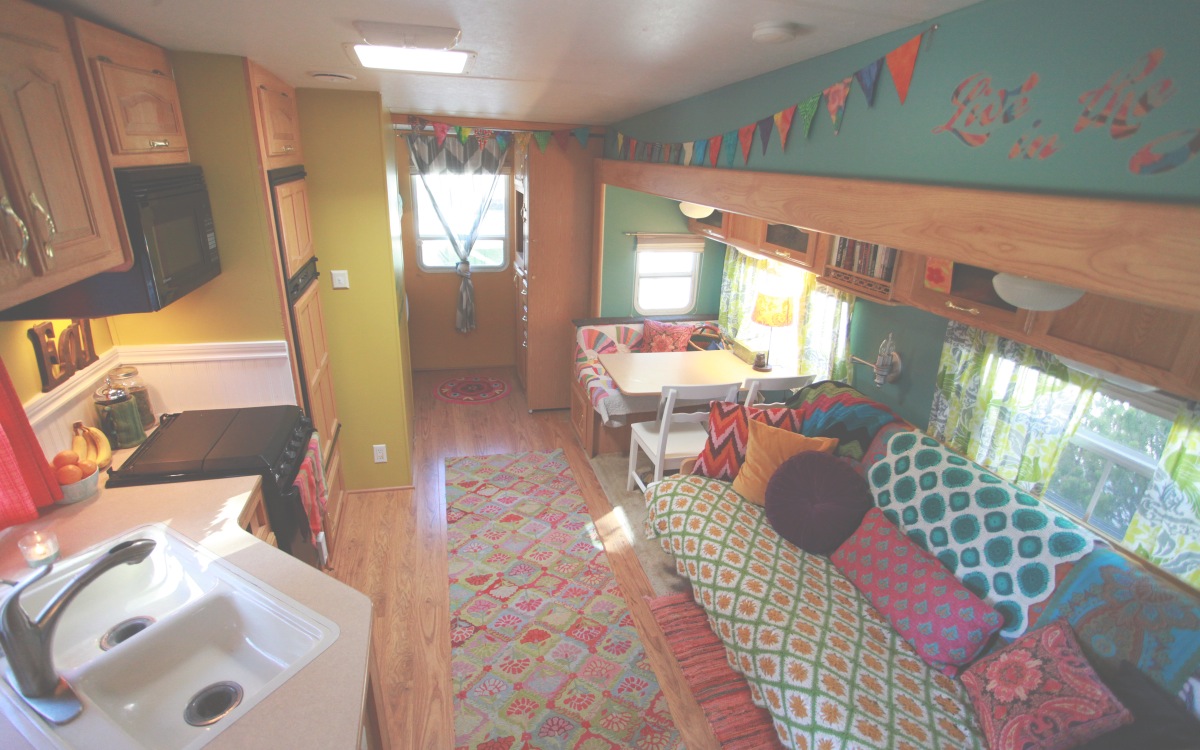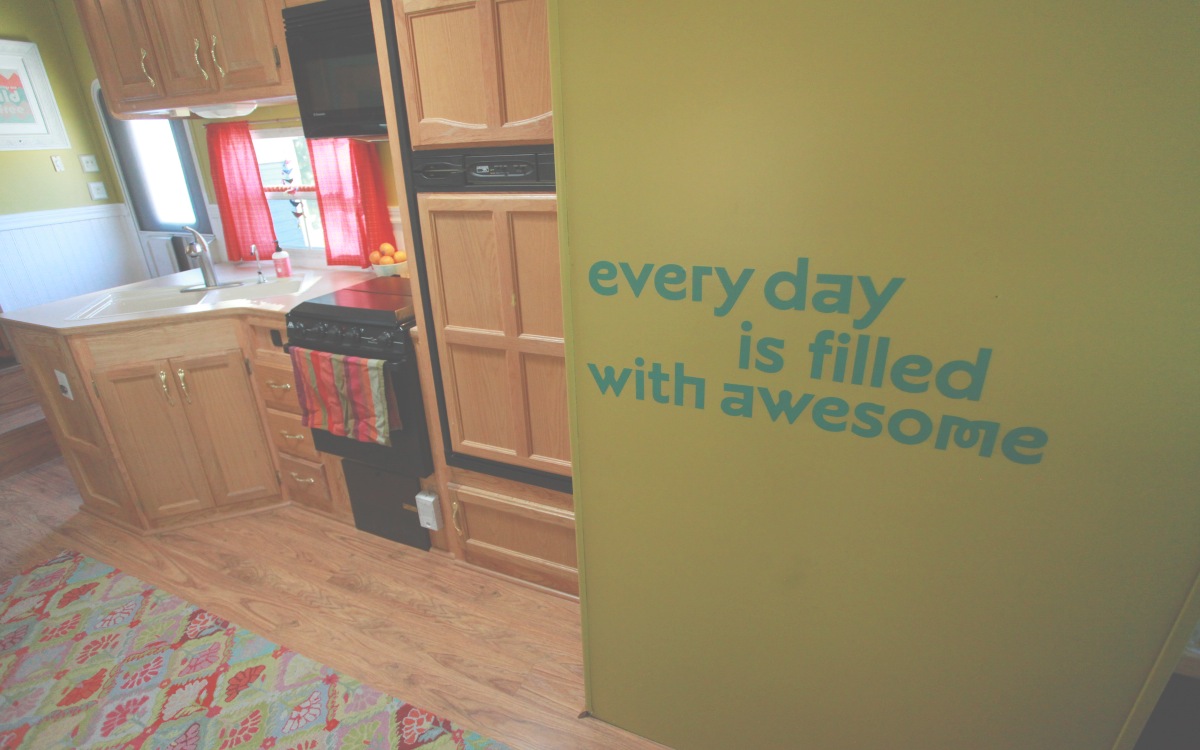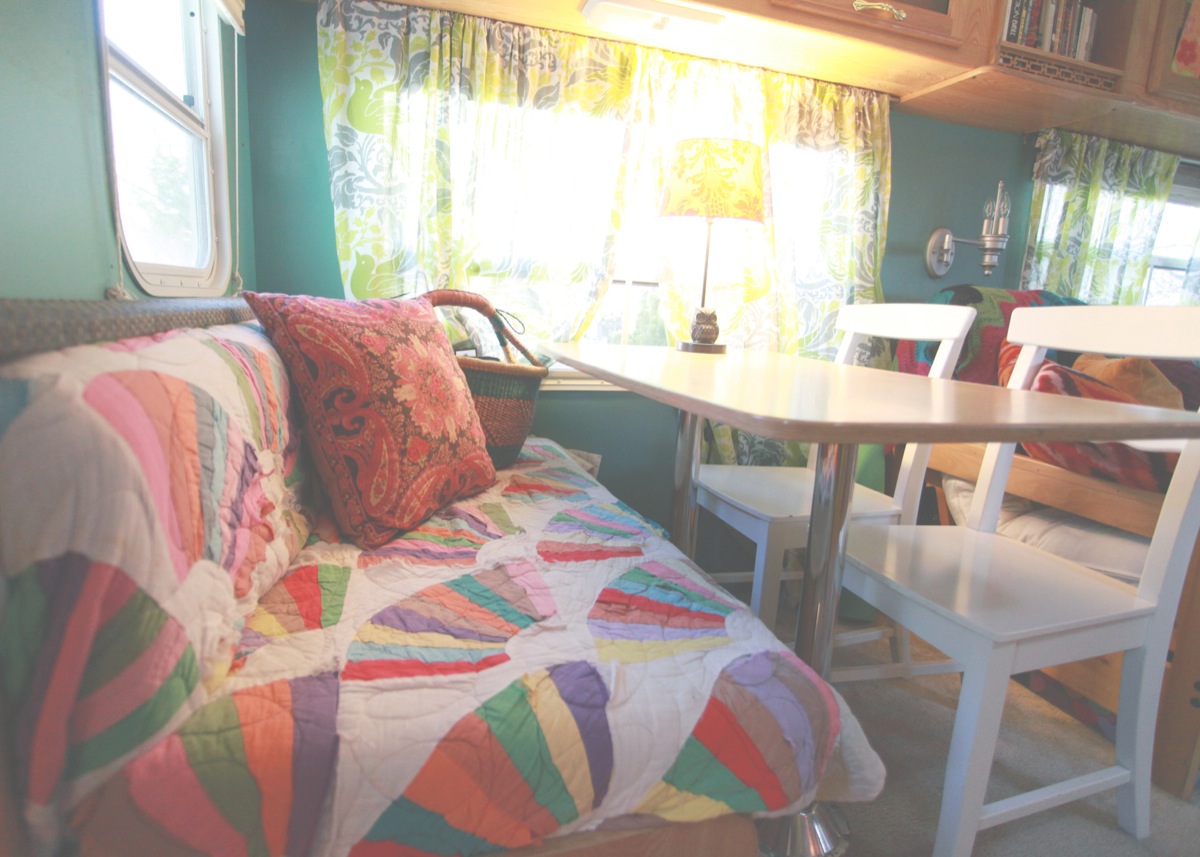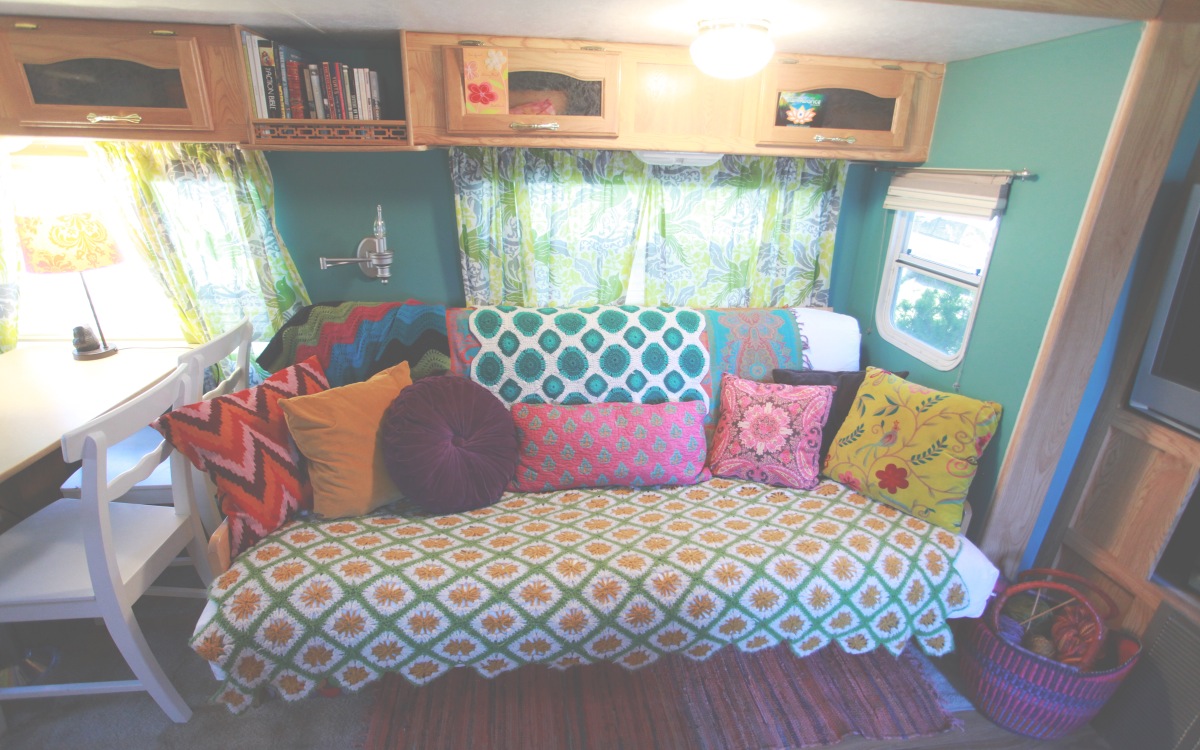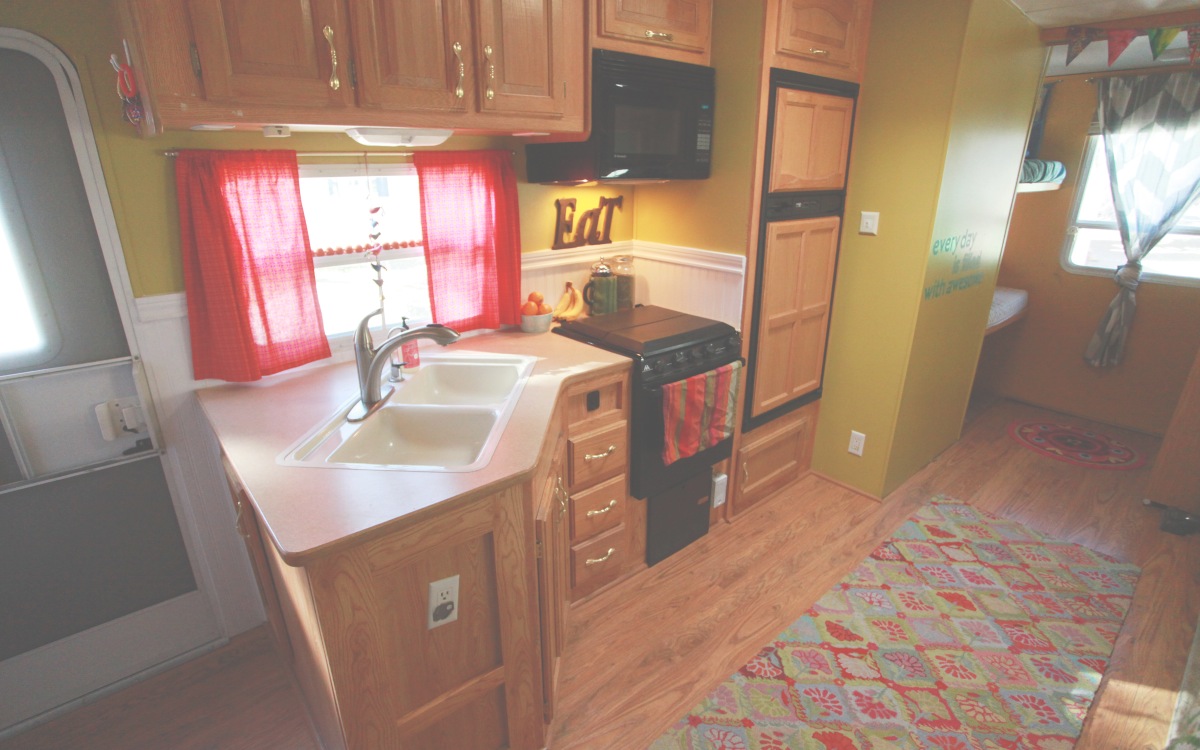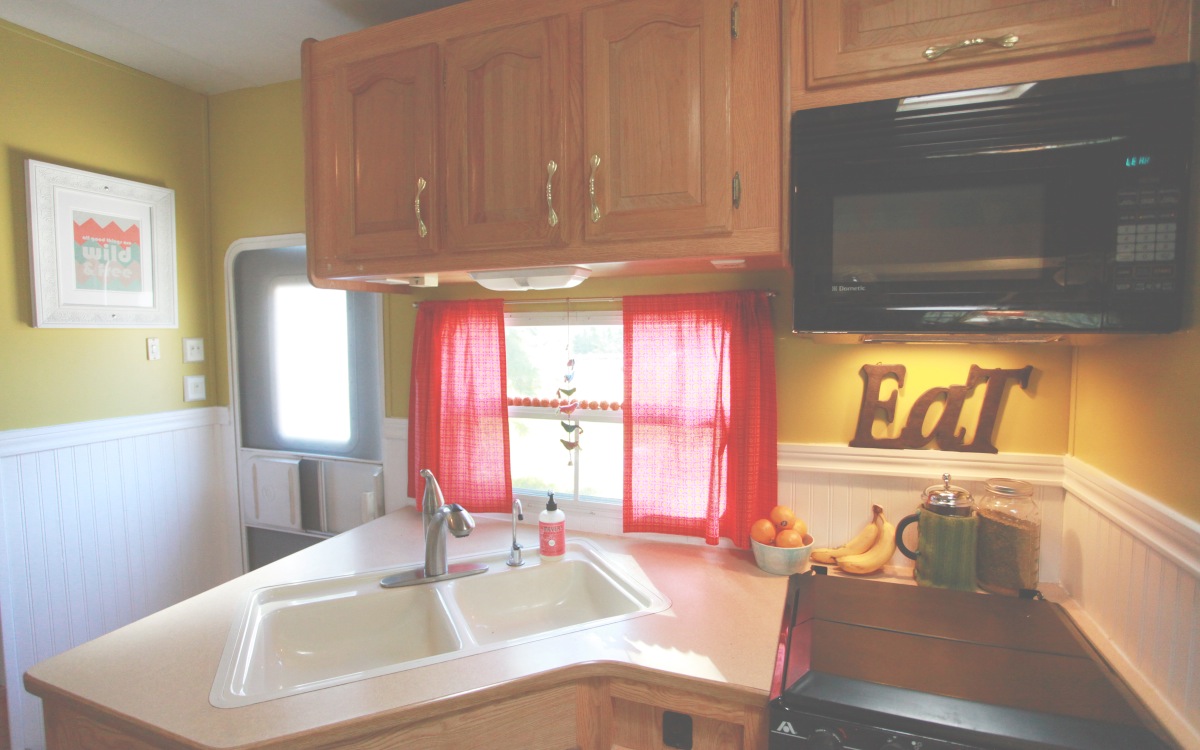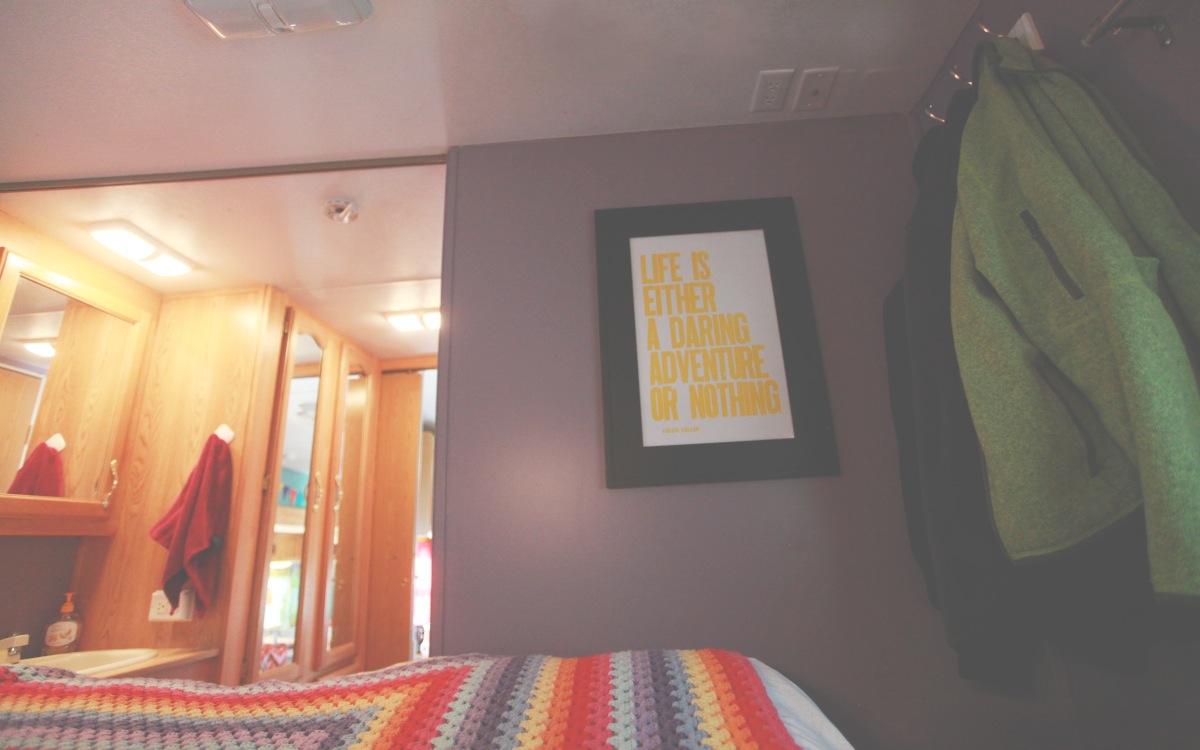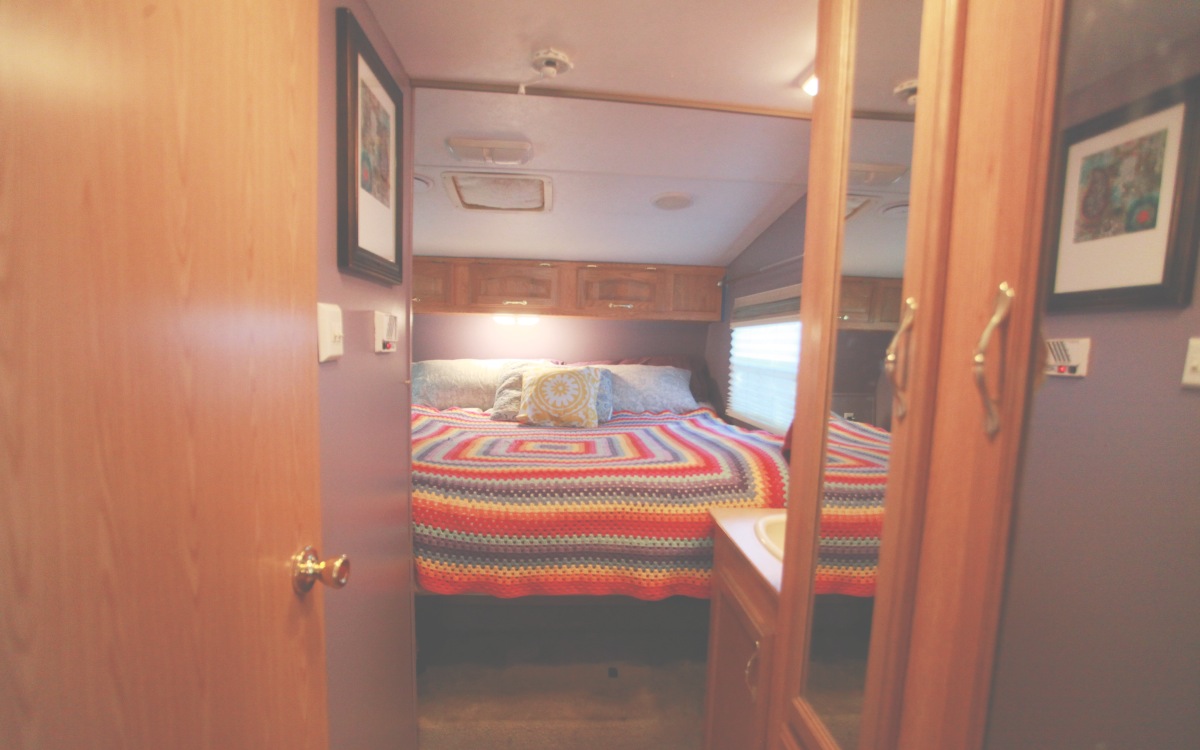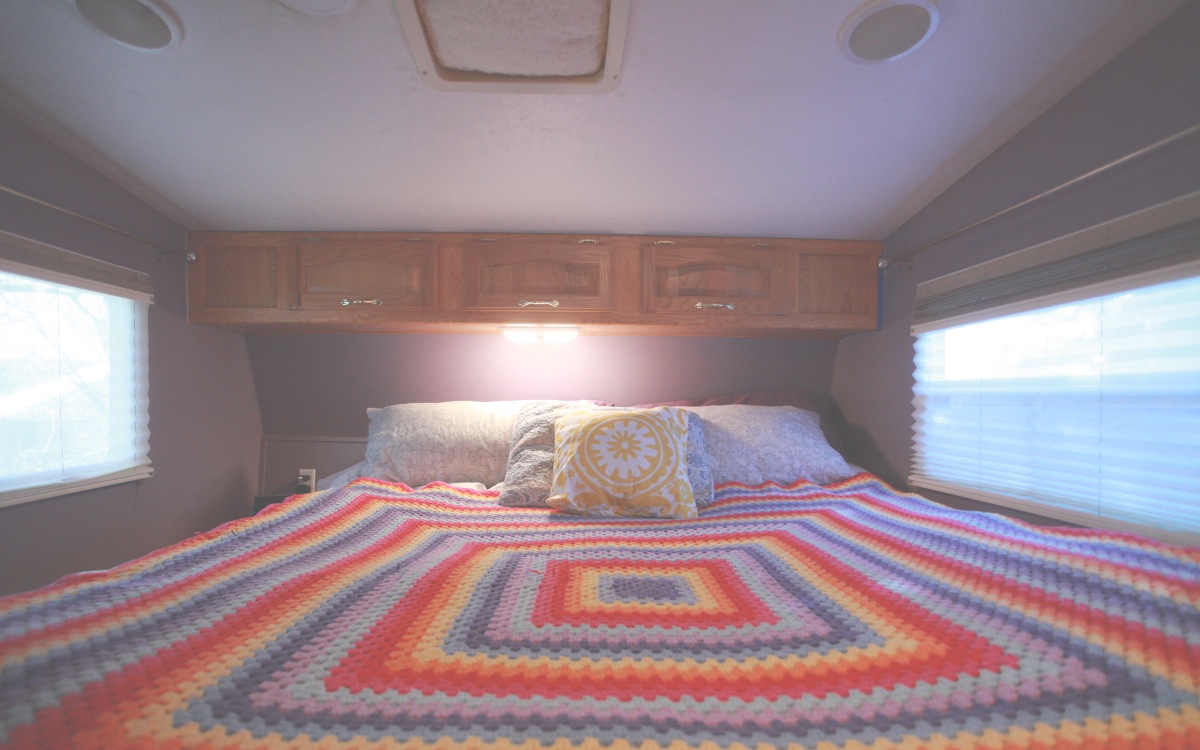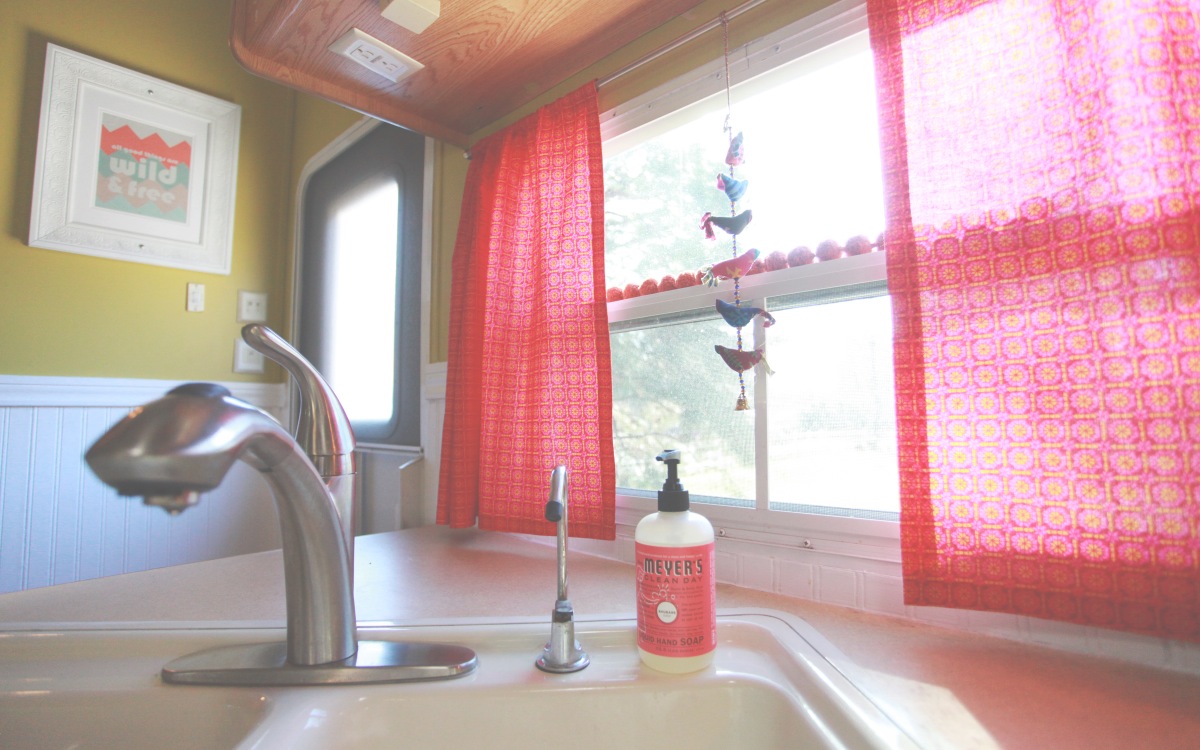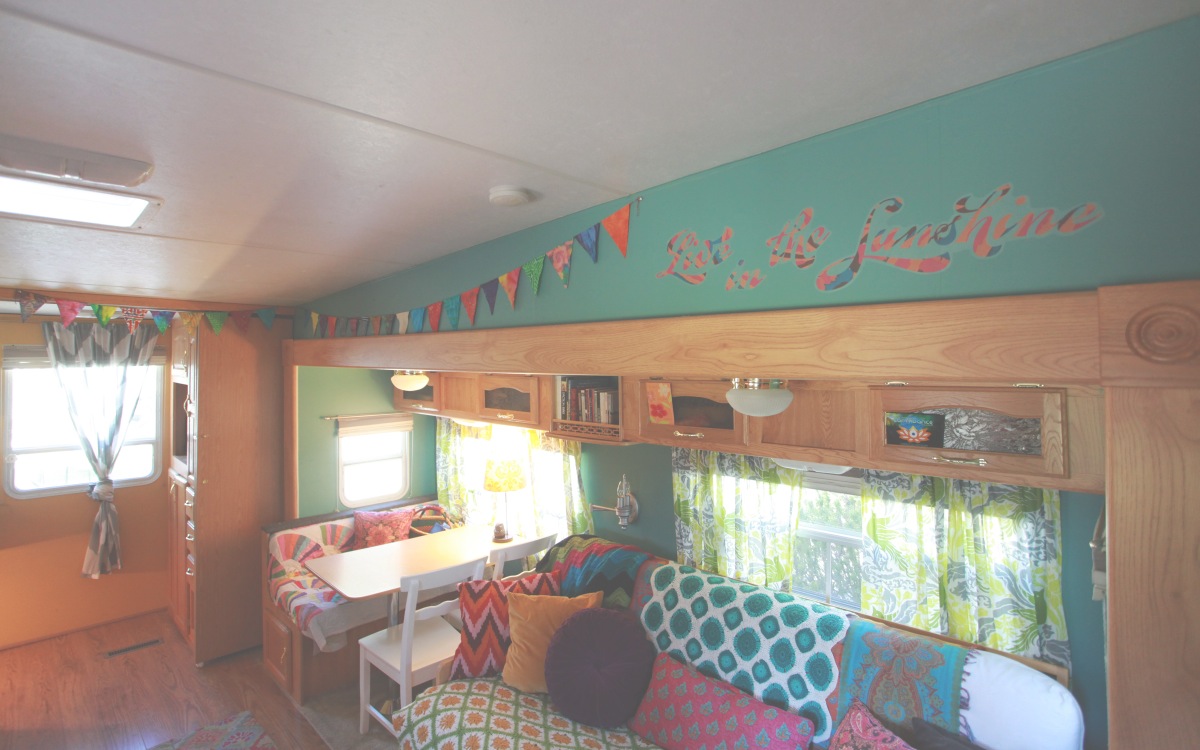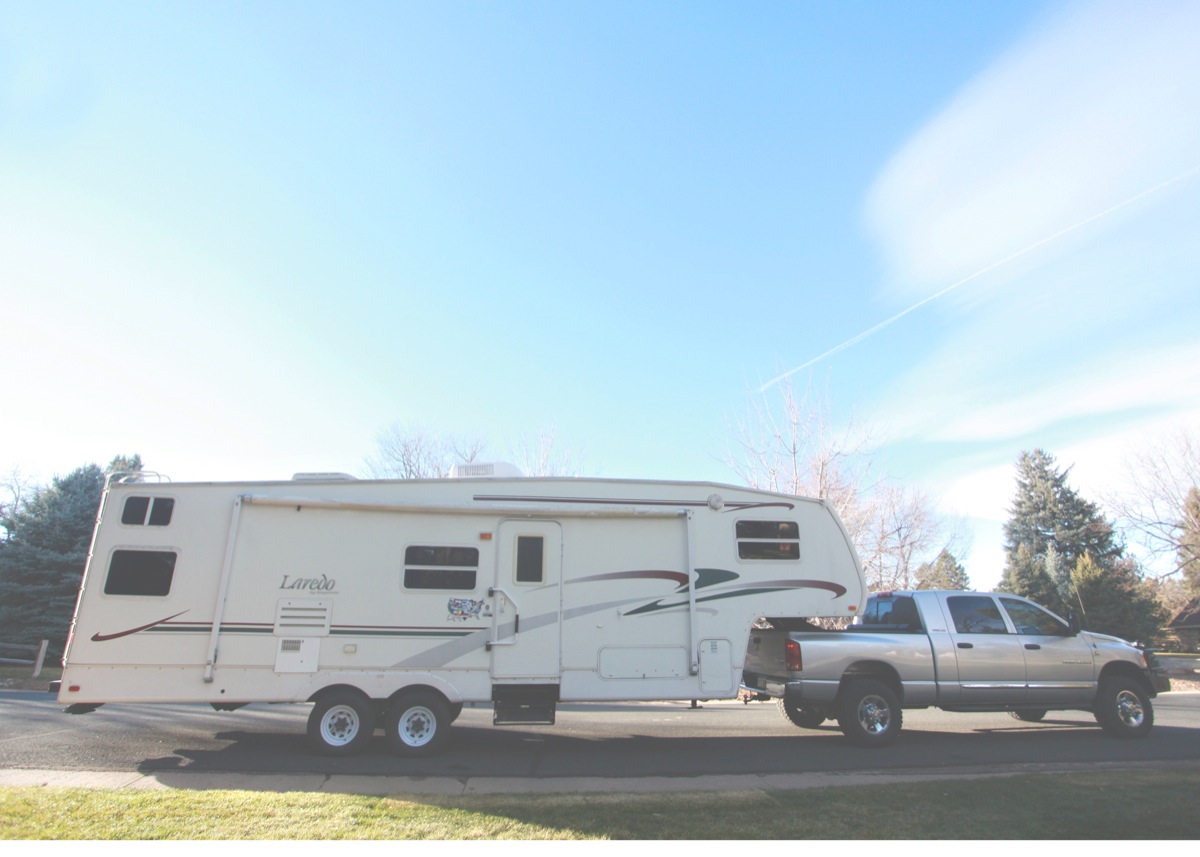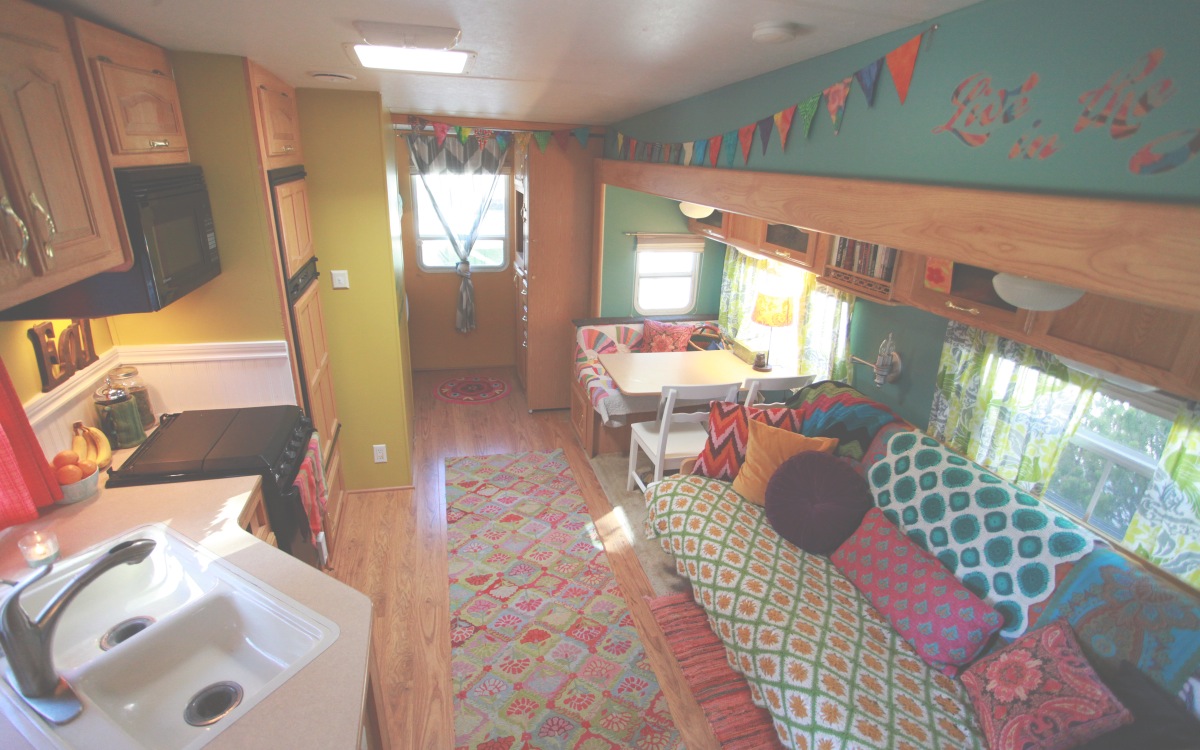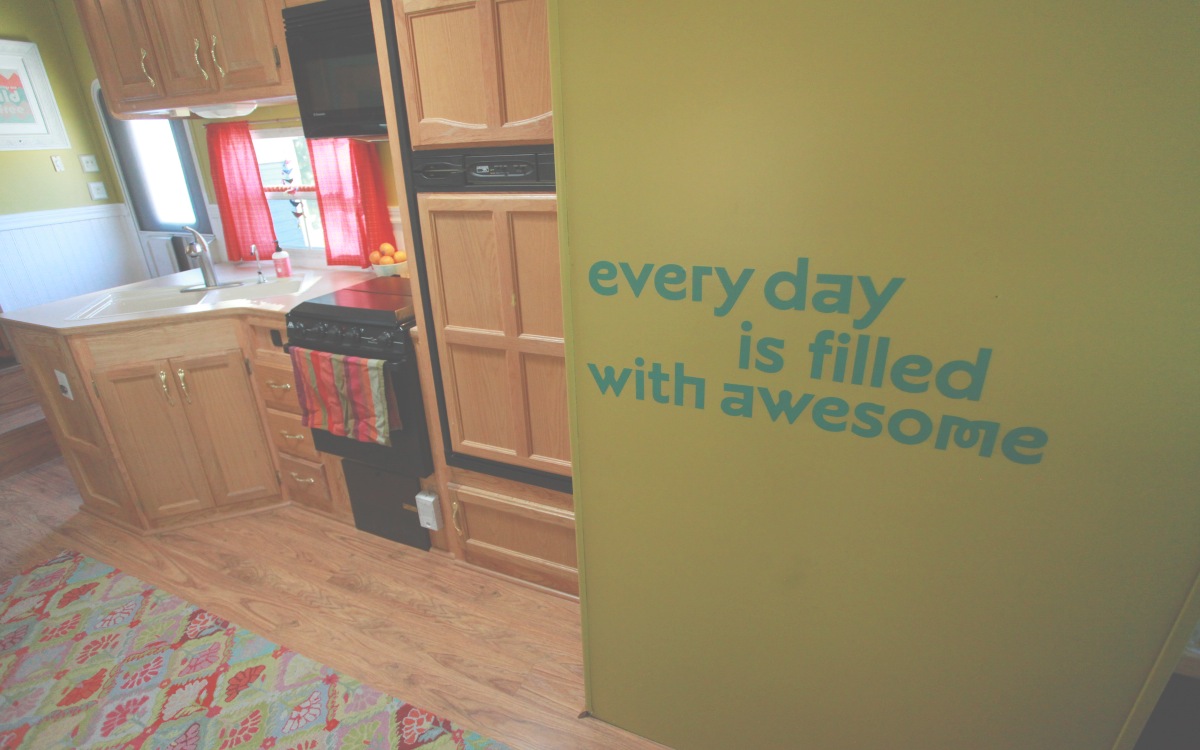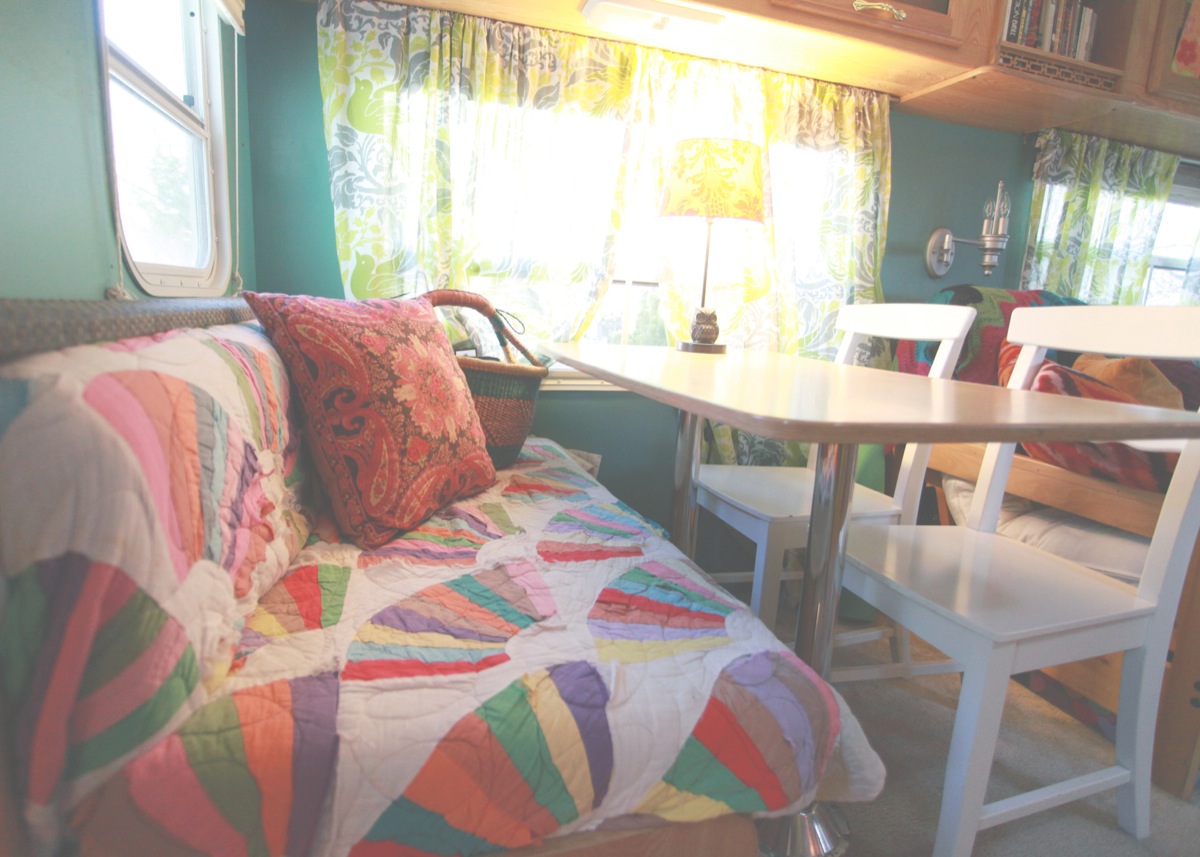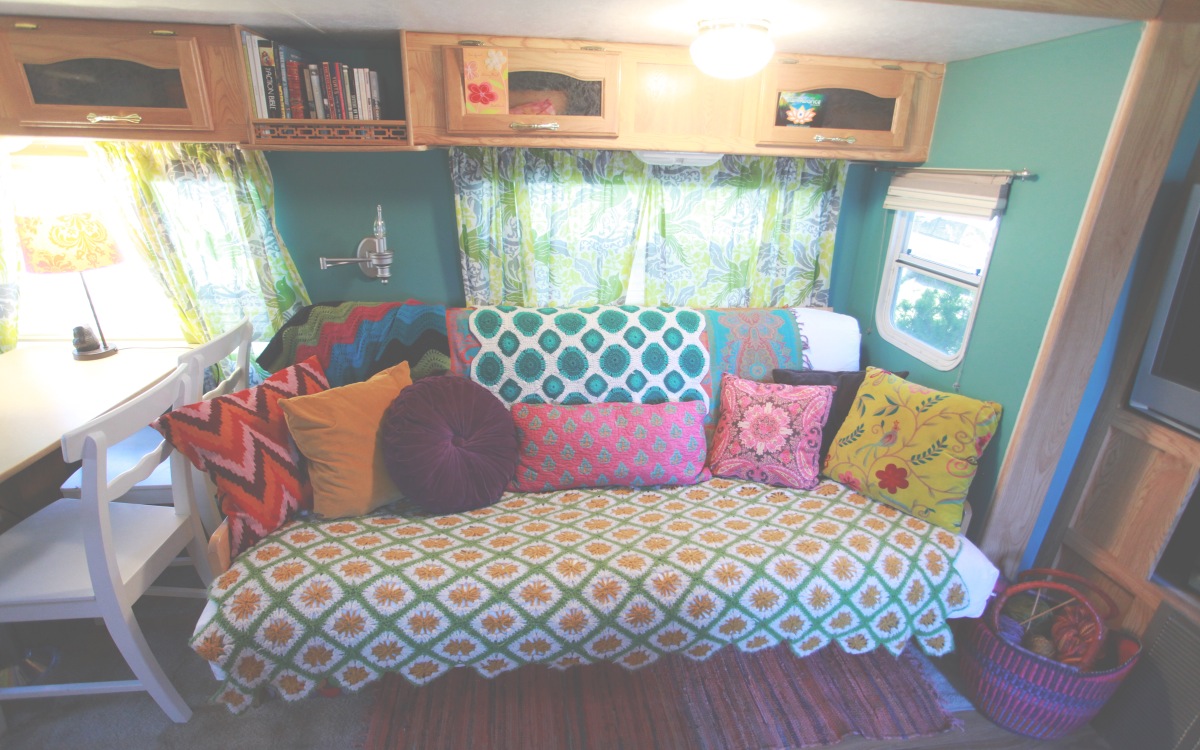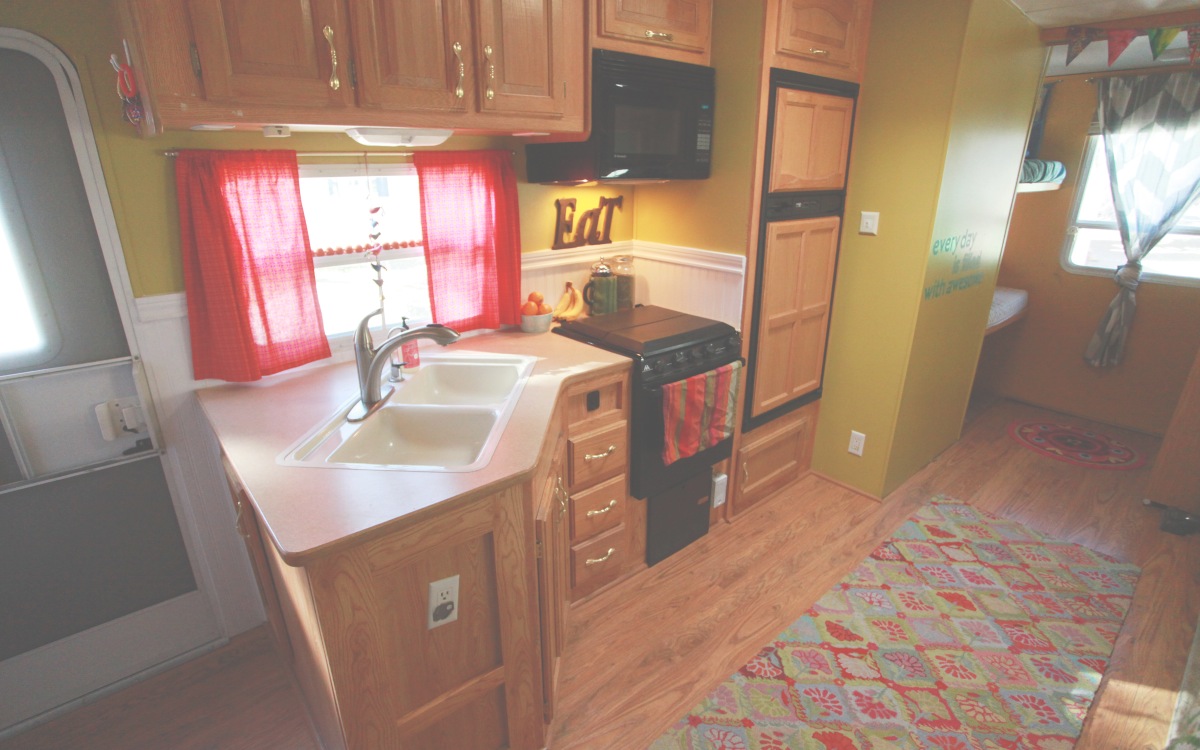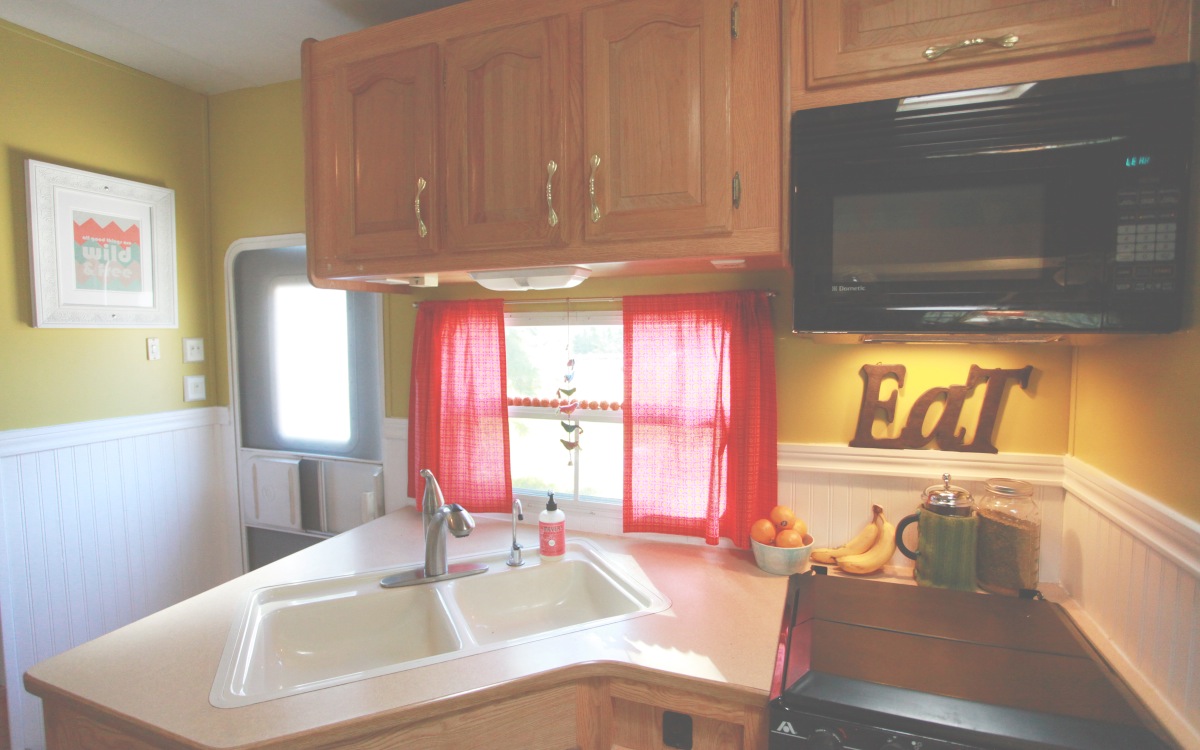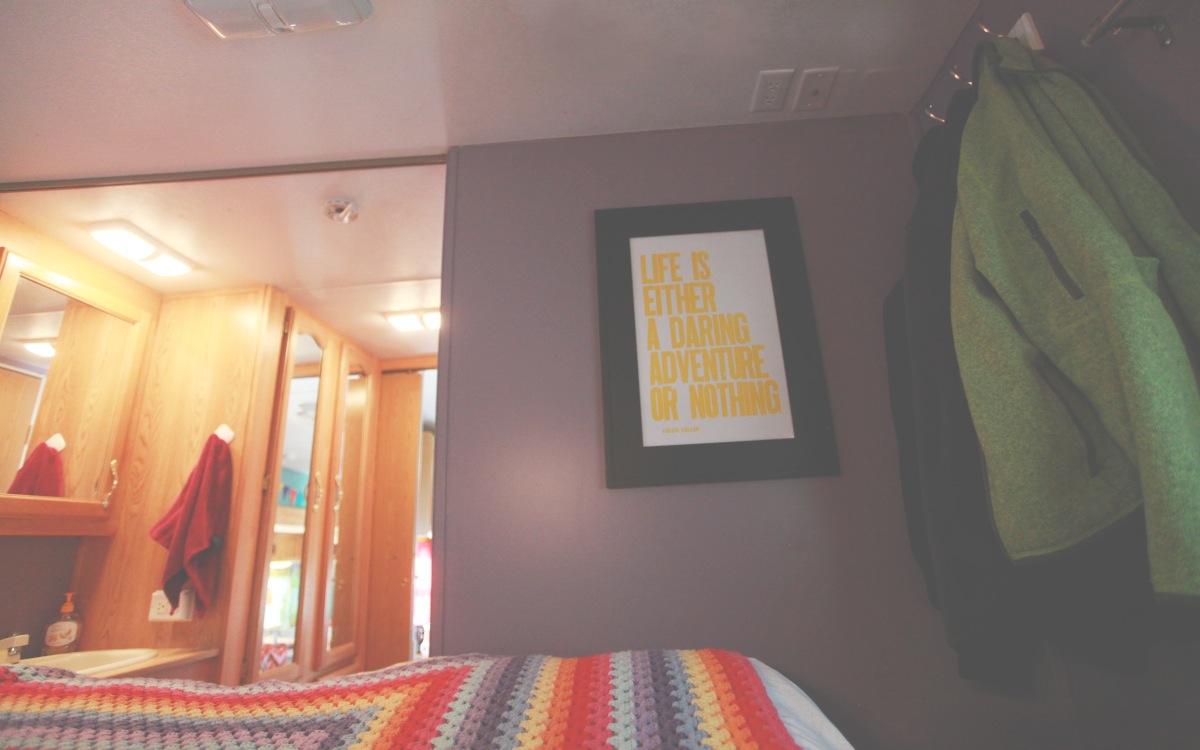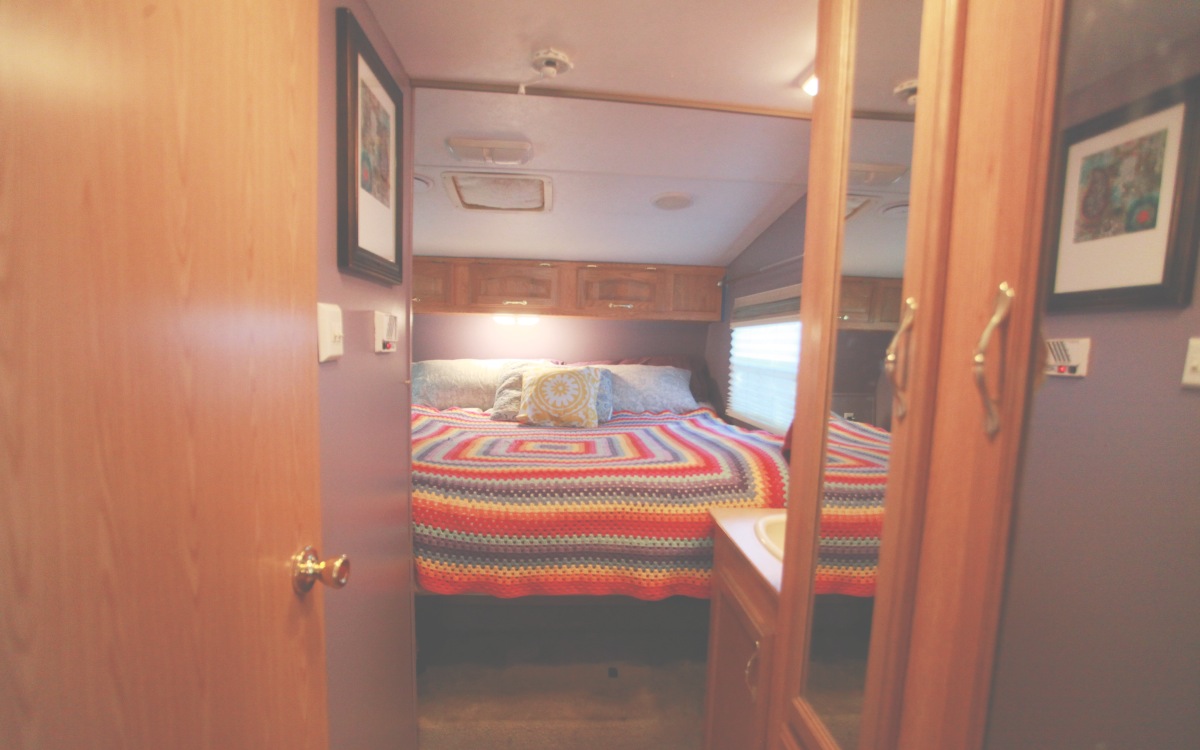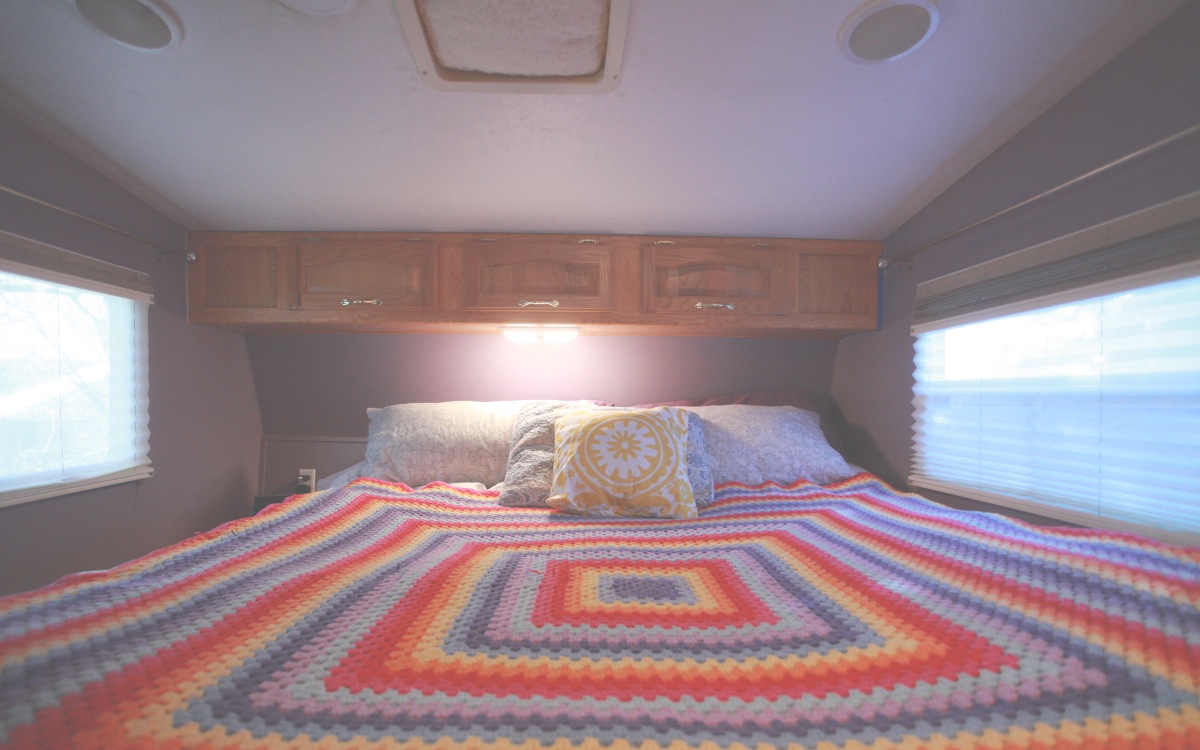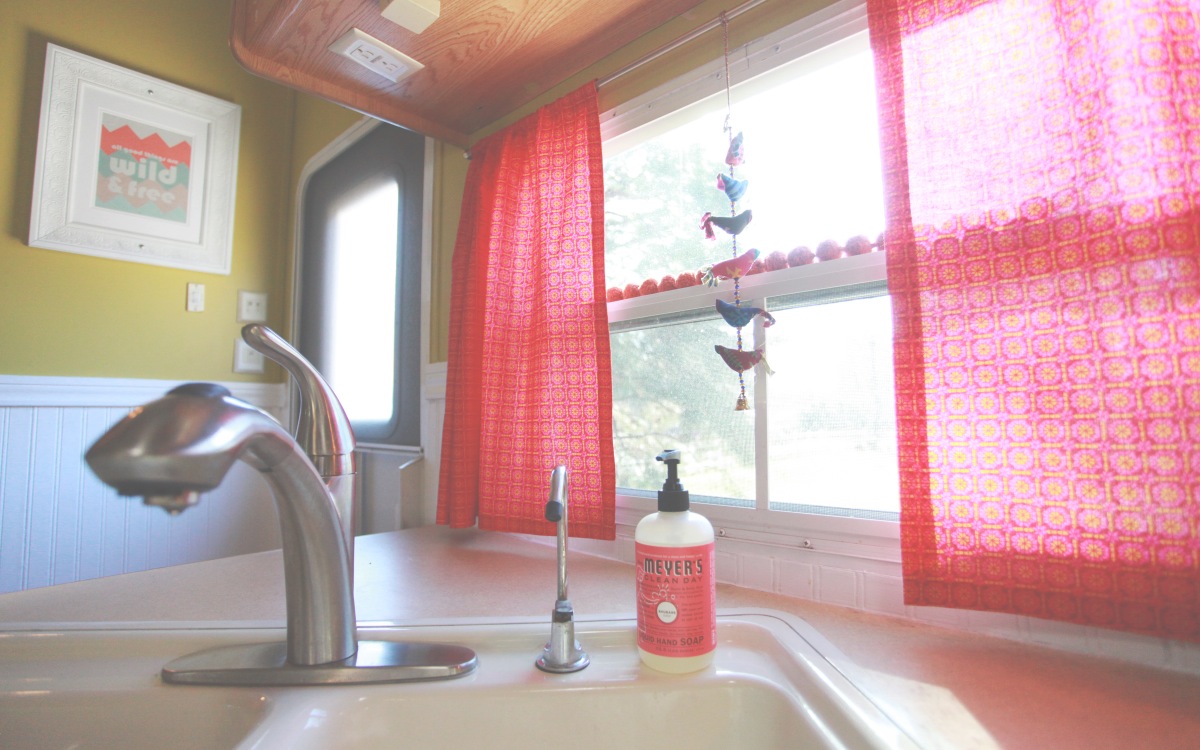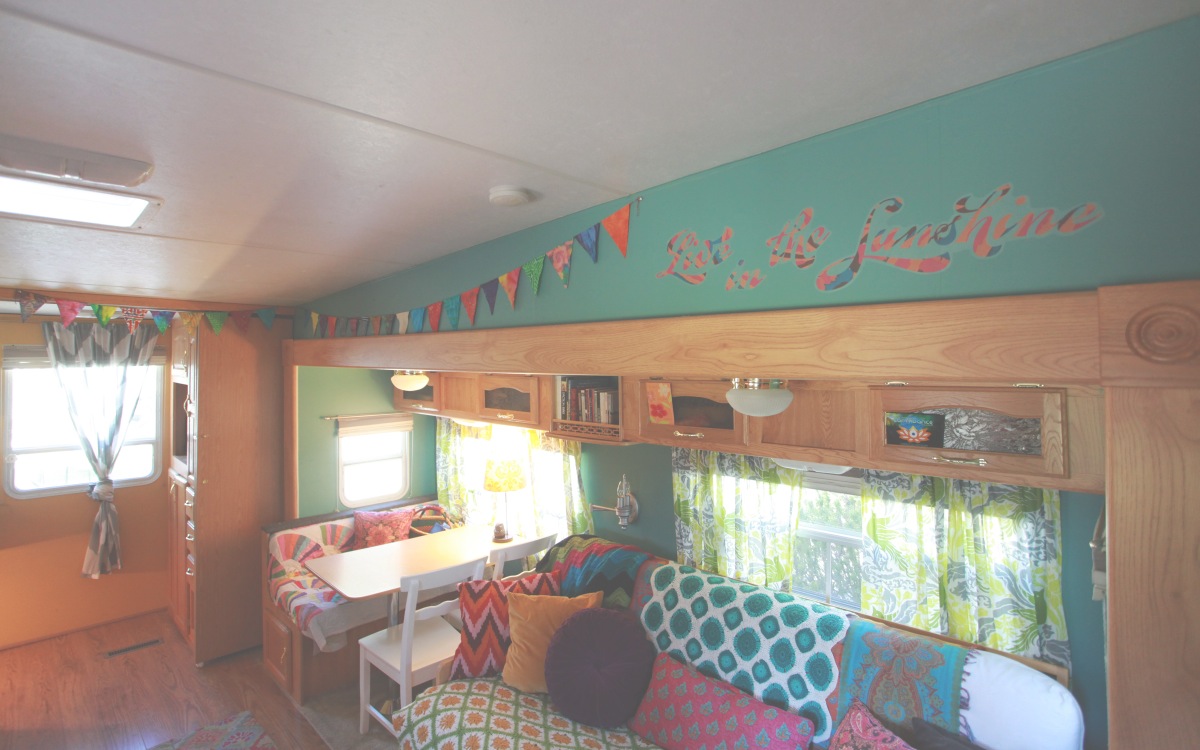 This bunkhouse was perfect for 3 littles. We never traveled full-time in this one...just got it for weekend trips and temporary housing before we moved to the farm. This was our first RV that we put wainscoting in and I loved it! We took out the factory couch and replaced it with the futon. We also ripped out the one side of the dinette for added visual space.
2005 Keystone Montana 3650RK Fifth Wheel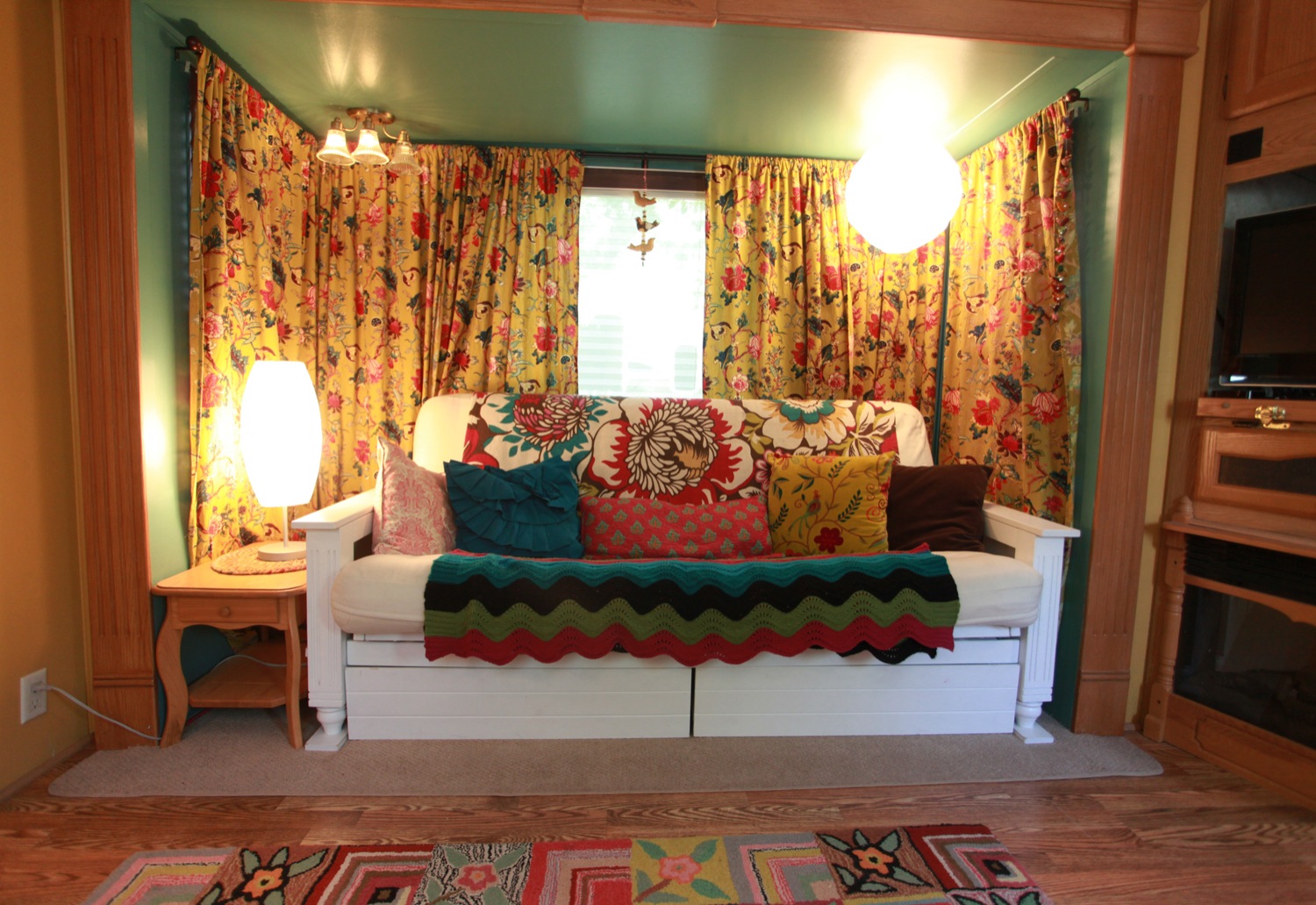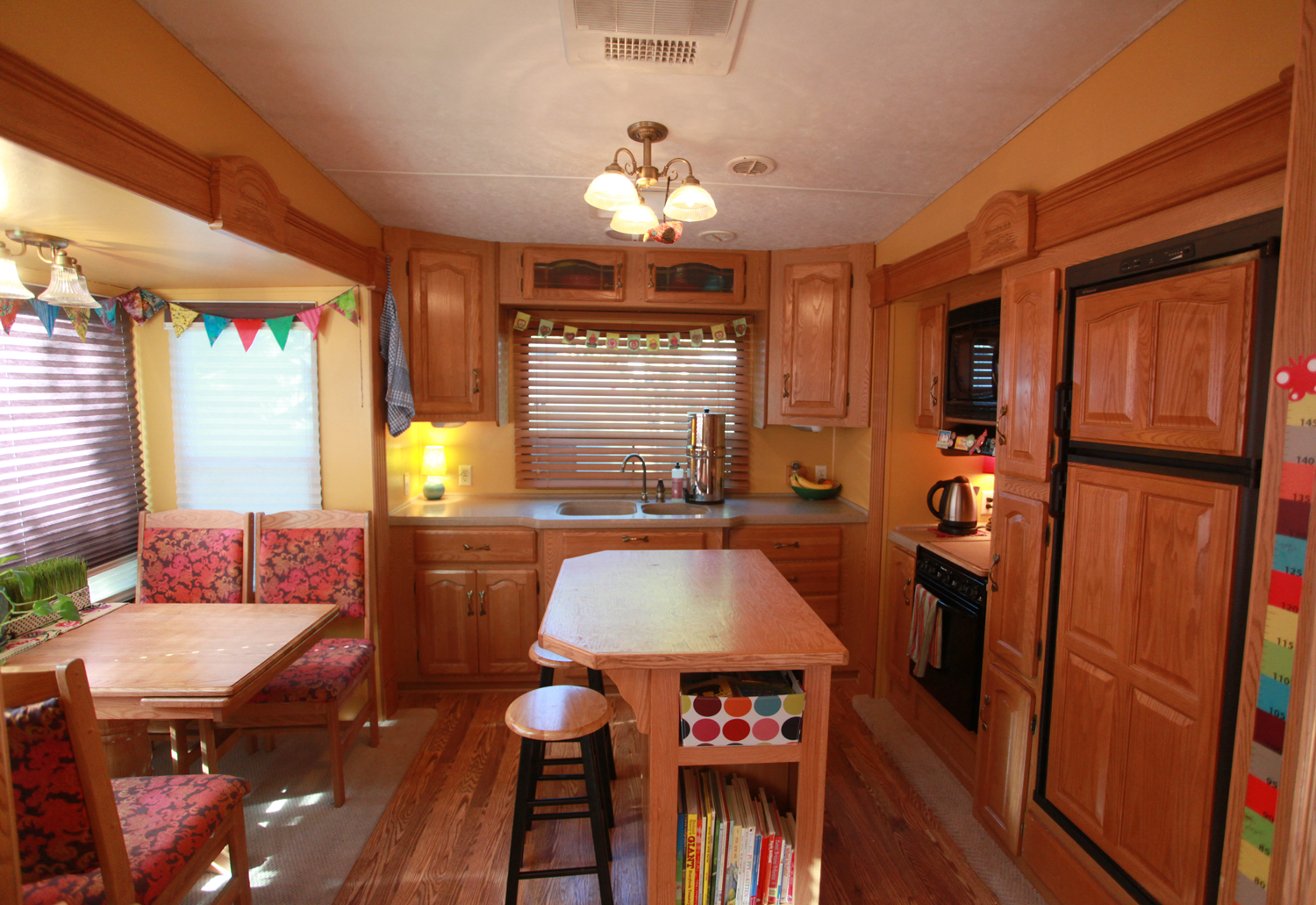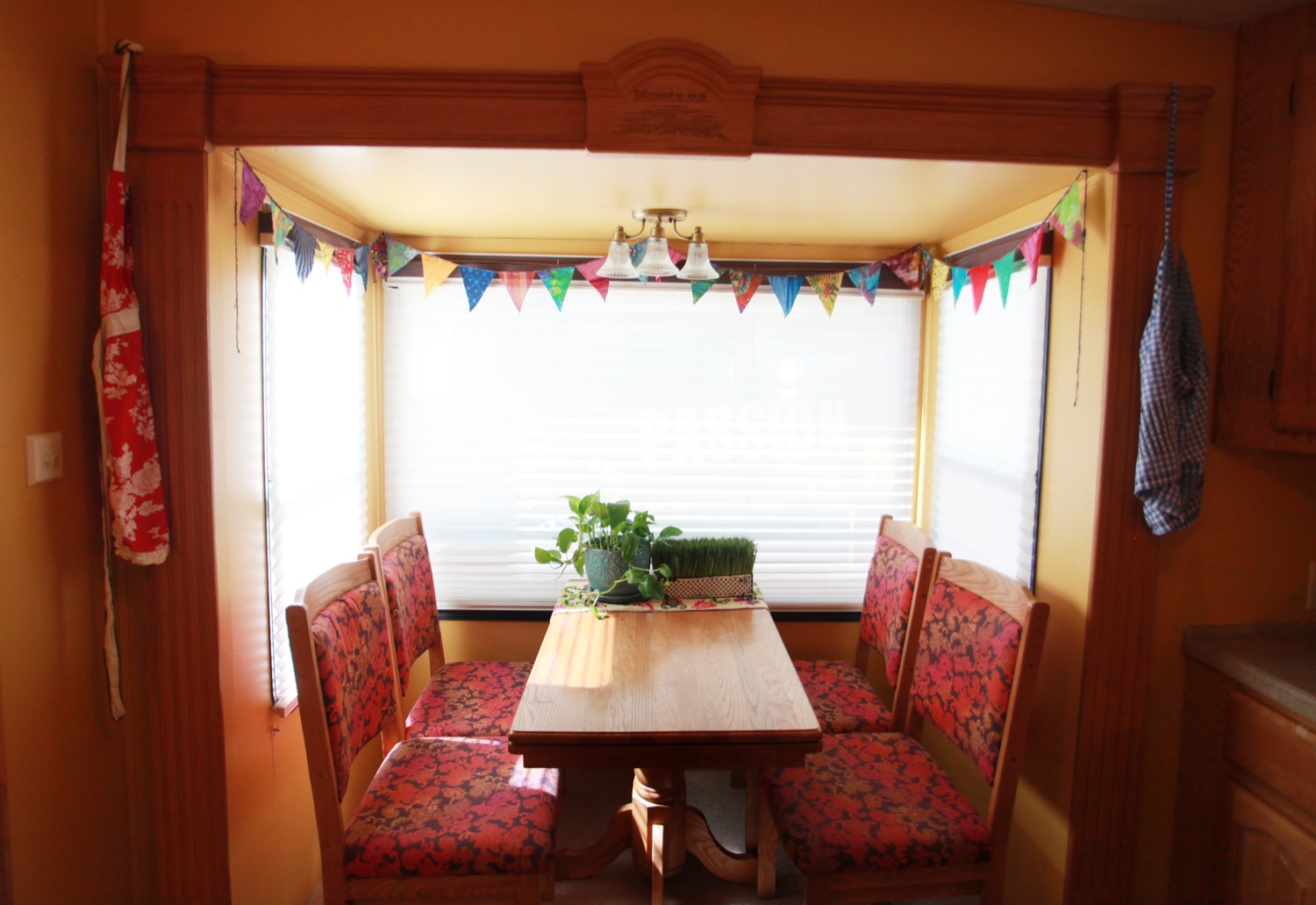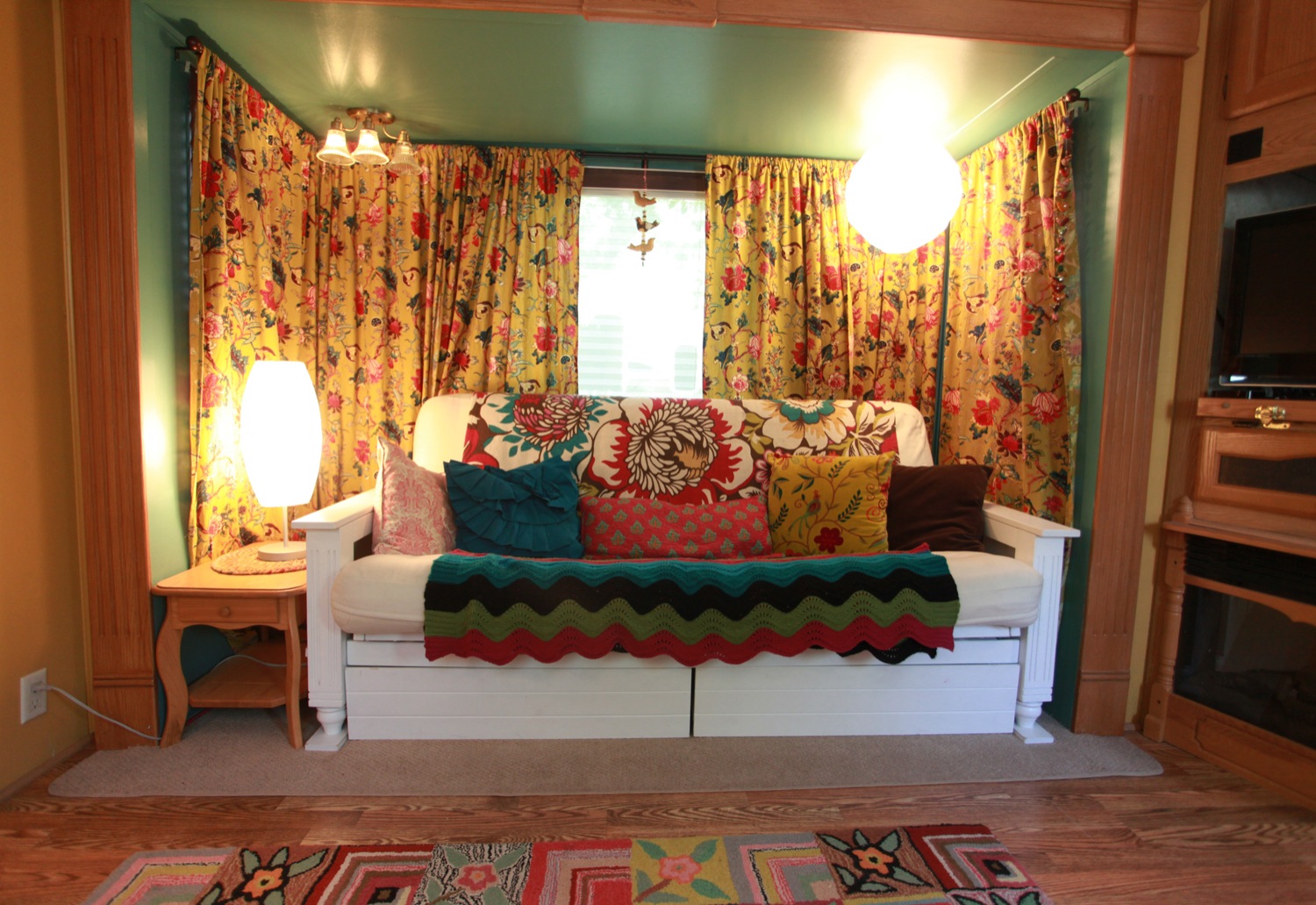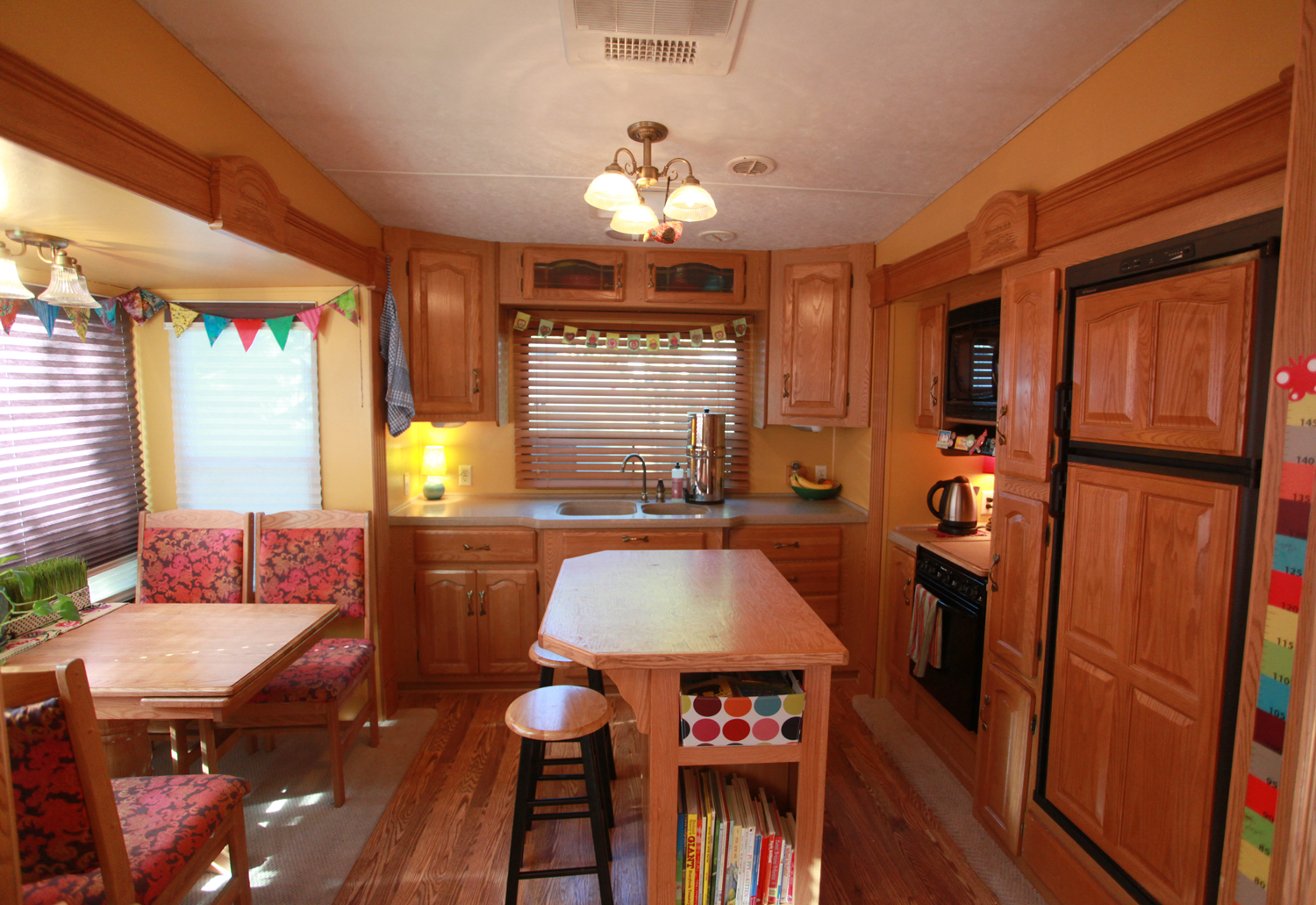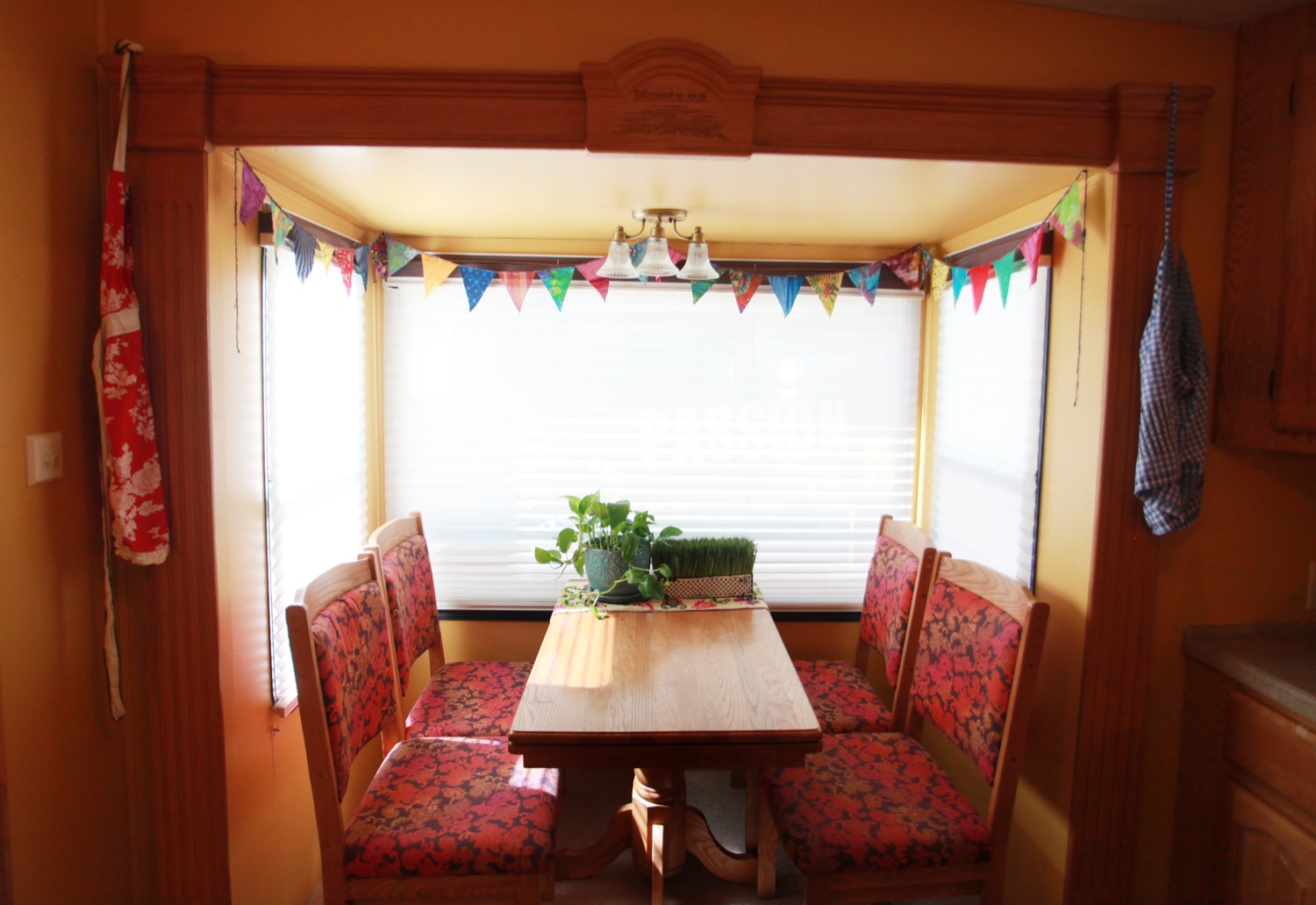 This fifth wheel was a DREAM! With the rear kitchen and island, it felt like a small apartment. This was our first fifth wheel after the motorhomes and I just could not get over the ceiling height. So spacious. This one had four slideouts.
2000 Alpine Coach
Our biggest motorhome, 40 feet long with one slide. This is the coach we bought to go on the road right after Lucy was born. Super custom veggie oil system...we were able to filter and drive at the same time. Held 150 gallons of fuel total.
1998 Alpine Coach
We bought this motorhome WHILE we were on tour...and it remains a favorite of mine. Such a perfect size. Simple layout and great space management. Custom veggie oil system.
1984 Winnebago "Minnie Winnie" :: BEFORE & AFTER!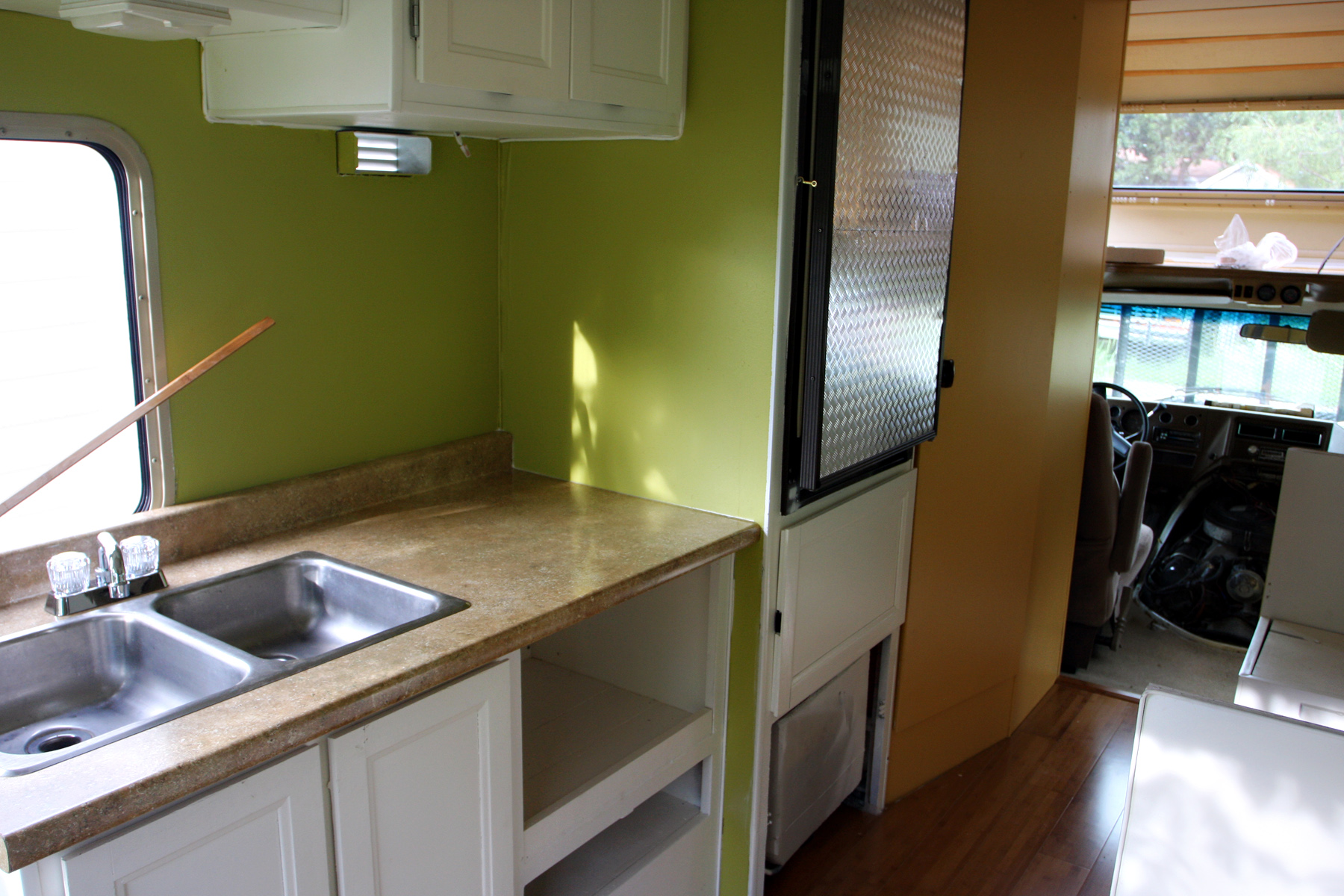 We purchased this for weekend getaways. And then we went on a weekend getaway and never came back! Hee hee! I've included the before and after photos on this one, because it was our most striking transformation of them all! This was a diesel, but we sold it before we ever switched it to run on veggie oil.
1994 Fleetwood Flair - Live Lightly Tour Bus (Before & After)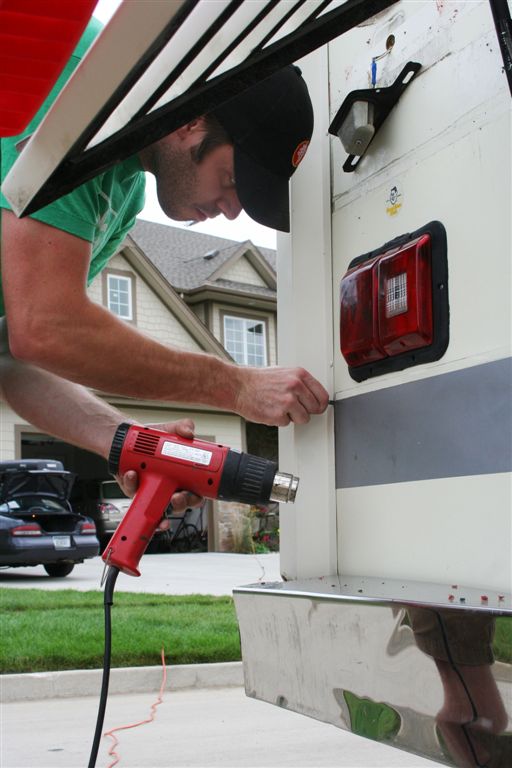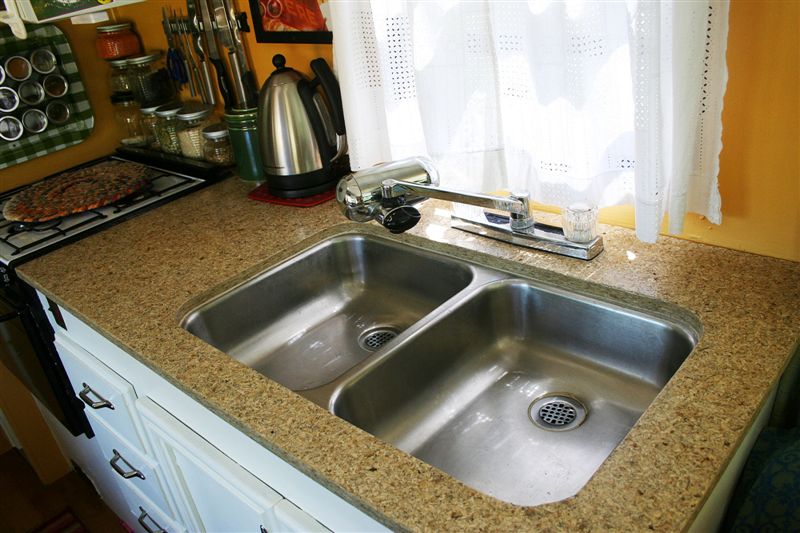 Now this was fun. We had no idea how our life would change when we went on tour. Veggie oil powered. We traveled 25,000 miles for FREE. This rig is actually still going strong with EcoWomb. We had the pleasure of meeting up with the Malson family last year, and toured the bus. I started crying when I stepped in. Crying. So much emotion and memories flooded back. This rolling home holds my heart.
1977 Volkswagen Westfalia - Fuel Injected Deluxe Camper Bus
This VW bus was a life-changer. I remember it so clearly. Laying on the bed in our guest room and having an epiphany moment:

"WE HAVE TO TRAVEL THE COUNTRY IN A VW BUS!! We're doing it."

Shortly after, we sold our newly purchased house to downsize and pay off debt. We moved to Montana...and even though we ended up selling this bus, we bought the Live Lightly Tour bus (above) and the rest is history. It was the catalyst that started it all!